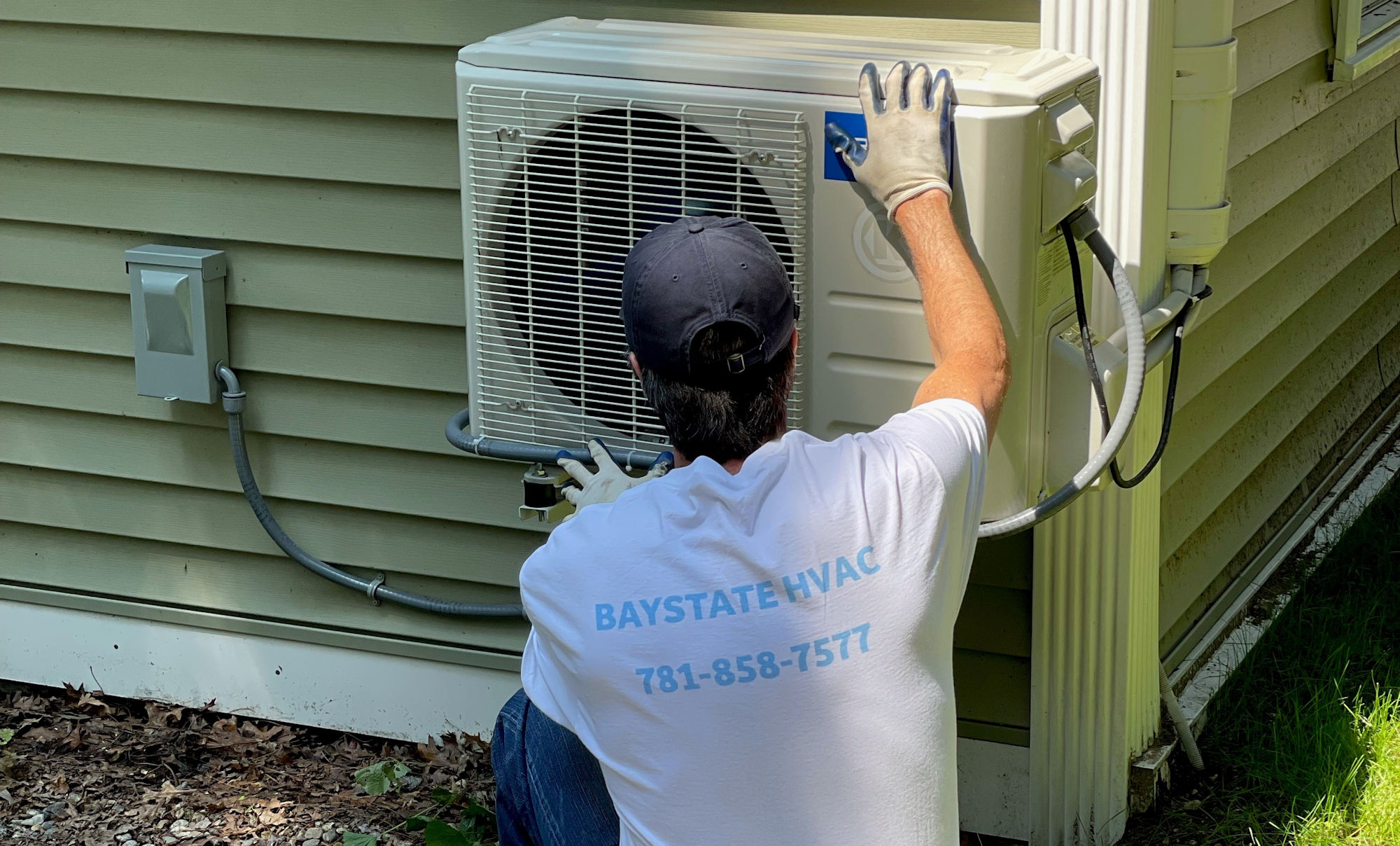 COOL
or
HEAT
We Can't Be Beat
Baystate HVAC delivers and installs Mini Split and Central Heat Pump Systems on the South Shore of Massachusetts.
Heat Pumps for Heating and Cooling
If you are searching for a practical method to heat and cool your house or organization, think about a heat pump.
Heat pumps effectively heat in the winter season and double as a cooling system in the summer season while reducing greenhouse gas emissions. This clean innovation is eco-friendly, affordable to run, and can last longer than other heating and cooling systems.
Extremely Efficient.
Incredibly Quiet.
Improved Air Quality.
Mini Split Heat Pumps
Mini-split heat pumps extract heat from the air outside and distribute it inside. During warmer months, this process is reversed to provide cooling. These highly efficient systems could cut your heating and cooling costs by up to 30 percent.
Mini-split heat pumps are a great option for homes and businesses without existing ductwork and for additions or rooms that always seem too hot or too cold. These systems can cost-effectively replace baseboard electric heating and window air conditioners, as well as displace oil and propane systems.
Central Heat Pumps
Central heat pumps operate the same way as a central air system, but are able to provide heating as well as cooling. These highly efficient systems provide a comprehensive heating and cooling solution and can eliminate your reliance on fuel and the risk of running out..
Homes and businesses that have an efficient furnace and ductwork are great candidates for a central or ducted heat pump. Adding or improving insulation and air sealing around ductwork prior to installation will greatly improve system performance.
Choose from 1-zone all the way up to 9 zones. Our multi-zone mini split systems are perfect for
cooling

and

heating

, no matter the number of rooms you have.

Quicker, cheaper and easier to install, because they don't require the purchase and installation of ductwork.
Extremely Efficient
Up tp 40% more efficient than other traditional ways of zone heating and cooling.
Incredibly Quiet
With a sound level as low as 19 decibels, you'll hardly hear it.
Improved Air Quality
Multi-stage filtration reduces dust, bacteria, pollen, allergens and other particulates so you can breath easier.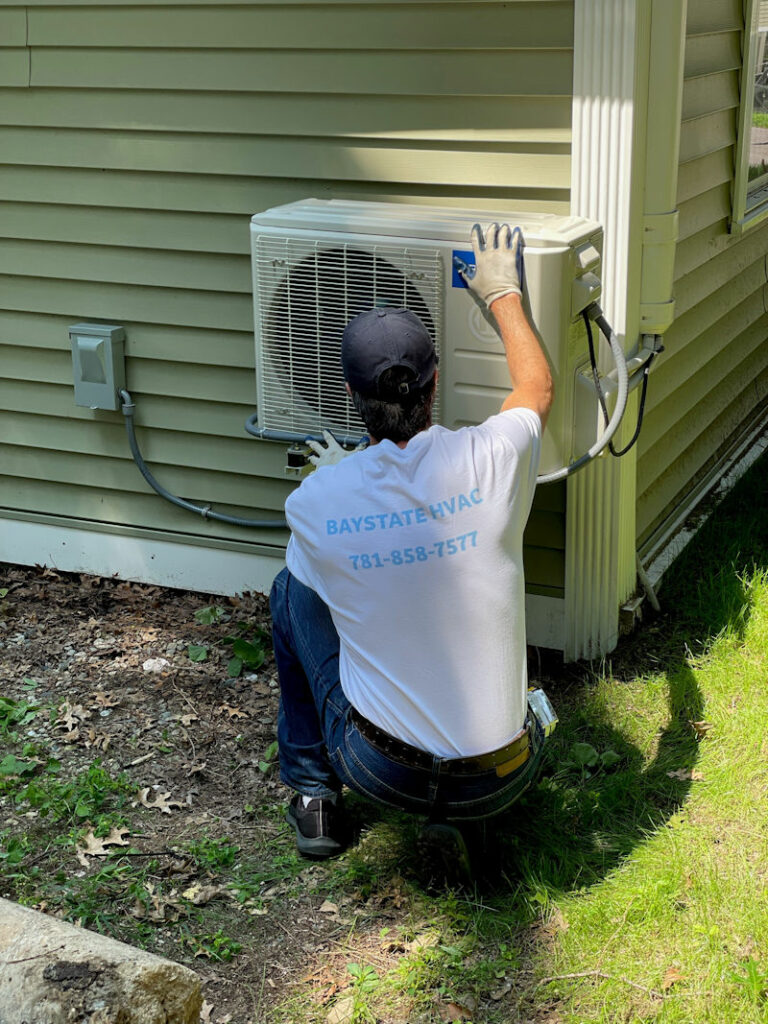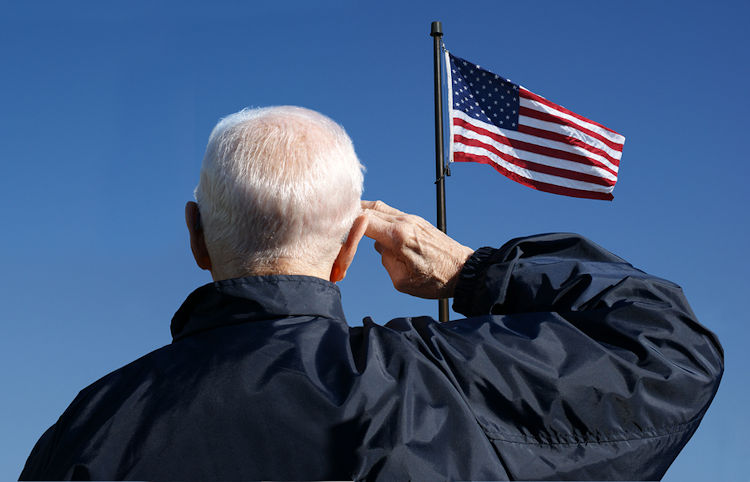 10% Savings for Seniors and Veterans
Contact us to get started.
We'd love to hear from you and help you take advantage of this practical method to heat and cool your home.
Baystate HVAC
160 Corporate Park Dr. Unit 2250
Pembroke, MA 02359
Phone: 781-858-7577